Steak Restaurant Auckland
One Tree Grill consistently rates as one of Aucklands top ten restaurants, and while we are not your typical steak restaurant, we do have a number of excellent dishes straight from our grill.
Sticking to our environmental and sustainable ethos, all of our produce is locally sourced fresh from the farm.
The meat used in the dishes below is from one designed to provide the absolute best quality meat for restaurants. It is 100% grass fed beef sourced from Hawke's Bay and the Manawatu region.
To be part of the program, beef must be ethically reared, growth and hormone free plus have a very low ph level. The testing is rigorous and beef found having a high ph level do not pass as means it has been stressed and therefore will be a deep red in colour and tough to eat.
The beef is cold boned then aged for a 21 days giving it the tender and juicy flavours that it is known for. The aging process matures the flavour, giving it a distinct marbling and fine texture.
Below is a little bit about the dishes in which this beef is used.
Grass Fed Hereford Eye Fillet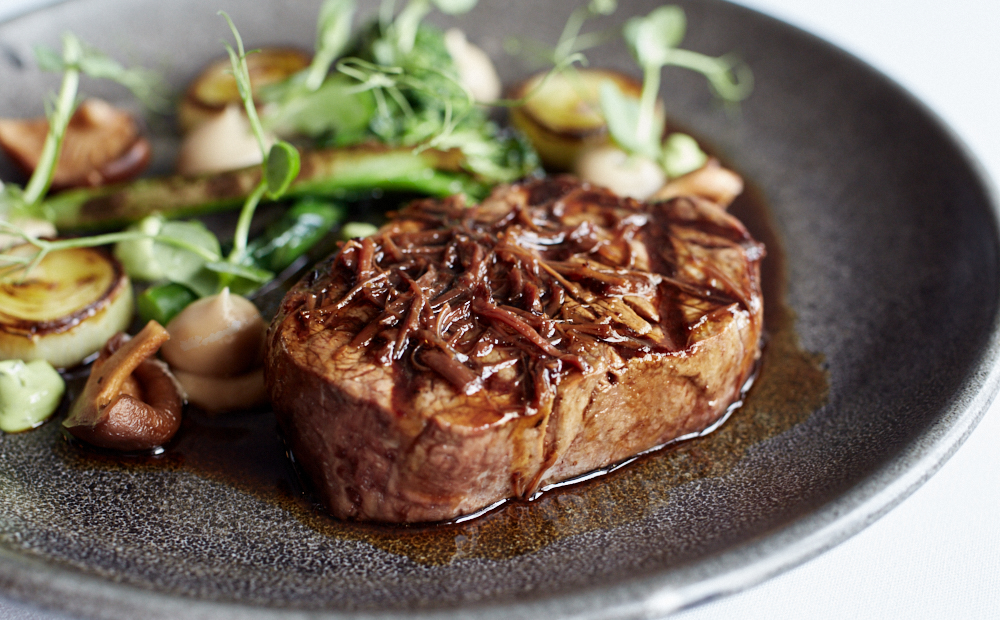 Our
Eye Fillet Steak
is served with charred leek, jerusalem artichoke, shiitake, ox cheek and mustard.
Black Angus Ribeye Steak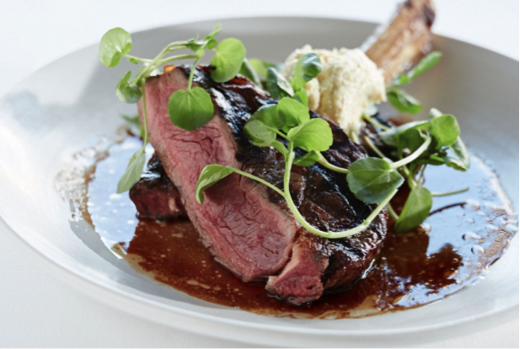 Our Black Angus Ribeye Steak, served on the bone, comes in either 450 or 600 gram serving. It is served with peppercorn, horseradish, wild watercress and jus gras.
Ribeye steaks are considered the most flavorful of the premium steak cuts. The benefit of Angus beef is the marbling that occurs throughout the meat, making for a fantastic flavor and tenderness
Make a booking today to try two of these popular dishes from our current menu - A Grass Fed Hereford Eye Fillet Steak, or our mouth watering Black Angus Ribeye served on the bone.
Bookings are recommended which can be done online here or simply call us on 09 909 7215.